Our Clients
Kevin has worked with players from the following MLB teams: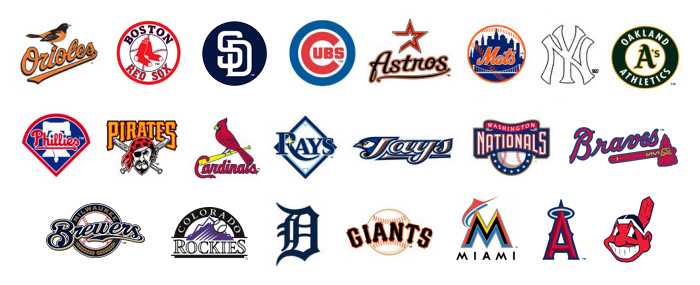 What our Clients have said
Kevin Wilson is regarded by many as one of the most respected hitting coaches in the game. He has worked with many professional hitters and a few of them were kind enough to share their thoughts about their time spent with Kevin!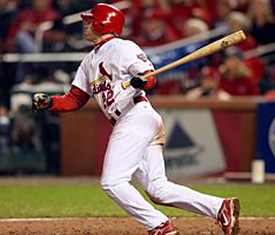 David Eckstein
St Louis Cardinals, 2006 World Series MVP
"I had the opportunity to work with Kevin as we were selecting the USA 18U National Team. Kevin was the hitting coach and he helped lead these future major leaguers to a gold medal. Kevin impressed me with his ability to evaluate a player and their swing. His knowledge about hitting and his ability to communicate it to any hitter is truly professional. Finding someone you trust while developing your swing is crucial. Kevin is someone I would trust with my swing."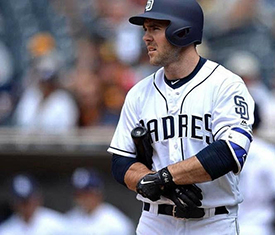 Matt Szczur
San Diego Padres – 2016 World Series Champion, Chicago Cubs
"The first time I met Kevin he didn't try to fix me right away. He allowed me to swing the bat and do my routine. Kev is understanding. He doesn't really talk mechanics. He more or less talks approach and figures out with your swing some things to tweak or some things to try. He's easy to talk to. He's very understanding and he listens to you. Early on in my first year in the big leagues I didn't know what my role was going to be and I wasn't having a good approach. Once I talked with Kev, we were able to settle some things down and I was able to go up to the plate with much more confidence."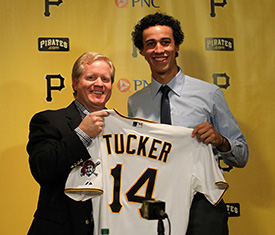 Cole Tucker
Pittsburgh Pirates, 2014 1st Round Draft Pick, 2017 Florida State League All-Star
"K-dub makes you feel special and makes you feel like you're helping yourself out. He doesn't try to come in and change your swing mechanically. He talks you through situations and techniques. He's always positive. He's always reaffirming and makes you feel good. His approach is so calm just like your swing is supposed to be. He's the best out there. He really knows what he's talking about and has really helped me out a lot."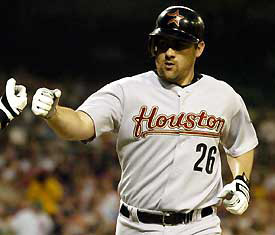 Mike Lamb
Houston Astros, 2005 World Series
"K-dub and I clicked from the start. I knew he was knowledgeable about hitting and I could rely on him to be my eyes when I was at bat. He has the gift of communication. He was willing to listen to what I had to say and adjust his theories to my ability. It wasn't a 'my way or the highway' relationship. Kevin is passionate and has a wealth of knowledge that can help any player from the big leagues to rookie ball."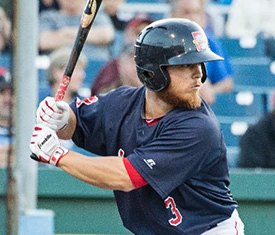 Sean Coyle
Boston Red Sox, 2014 MLB Futures Game, 2014 Eastern League All-Star
Kevin has been helping me with my game for many years now. His experience and professional approach are what sets Kevin apart from other coaches. Kevin is patient and doesn't tell a hitter how to hit. Instead he helps them figure it out their own way; the way that works best for them. Kevin is a guy who really puts his heart into his players. Kevin was my baseball coach, but now he's my friend and someone who I enjoy listening to and learning from.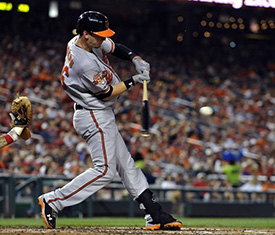 Caleb Joseph
Baltimore Orioles
"Kevin is a reliable and dependable hitting coach that brings a wealth of knowledge, experience and patience to the table. He knows what he's talking about and has the credentials to back it up. It doesn't matter who you are (1st rounder or 50th rounder), he's going to do whatever he can to help you succeed. I started working with Kevin and went from an 8HR-guy to a 17HR-guy in one year. But beyond baseball, Kevin is a great guy. I enjoy working with him because he cares a lot about the game, and genuinely cares about the people he works with."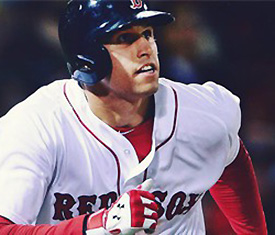 Garin Cecchini
Boston Red Sox
"I was going through a two week-long struggle at the plate and didn't know what to do. I decided to reach out to Kevin and was surprised when I got instant feedback on what I should do and how I should do it. The way Kevin speaks a player's language, and the way he's always there for you no matter what, makes him an easy choice as a hitting coach. I look back and know that it was the best phone call I've made for my career. I just wish I would have met Kevin earlier in my career, because he's THAT good."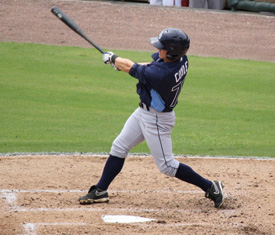 Tommy Coyle
Tampa Bay Rays, 2012 & 2013 Organization All-Star, 2-time MiLB All-Star
"I've known Kevin for many years and he has always been a great source of support and help when it comes to my game. Going through my first professional offseason, I worked with Kevin everyday with many aspects of the game- but especially hitting. I had a couple of mechanical issues that I wanted to work on and I looked to Kevin for a plan and routine on how to go about correcting my mechanics. With his knowledge and experience, he was immediately able to come up with a routine that we could work on daily. His patience and professional mentality, along with his knowledge of the game, is what makes him a valuable and unique hitting coach. I trust Kevin with my swing. I knew that I was working with somebody who knew my swing, knew my faults, and knew how to go about getting my swing to where I wanted it to be. Kevin is a great hitting coach, a great friend of mine, and somebody that I can always seek for advise and help."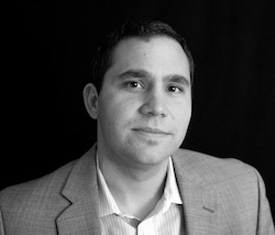 Geoff Miller
Mental Skills Coach, Philadelphia Phillies
"I've met many hitting coaches who appreciate the mental side of the game, but few who teach it as well as Kevin Wilson. Kevin understands hitting, but more importantly, he understands hitters. He doesn't just teach swing mechanics, he teaches hitters how to think through At-Bats, games, seasons, and careers. Kevin is a true teacher, he lights up with pride when his hitters take the knowledge he has imparted on them and use it on their own. And he's preparing hitters for more than battles at the plate, he's challenging them to think about how they approach the game, to relish the opportunities offered them, and to turn their hard work into valuable life skills."