Skype is a free video conferencing site that allows people to interact face-to-face in real-time over their computer screens. You can download Skype for free at http://www.skype.com/intl/en-us/get-skype/
Are you a college or high school coach looking for Kevin to walk your hitters through "the mental game of hitting?"  Take advantage of our classroom-style Skype sessions!  Our sessions are 45 minutes in length and have been utilized by numerous coaches to help their hitters understand the importance of learning the mental, emotional and physical side of hitting. Give your hitters the experience of learning to hit like a pro!  Contact us for special team rates!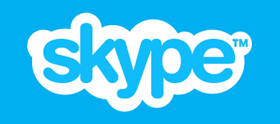 Scheduling a Skype Consultation
To schedule a Skype consultation, please email amateur@kwbaseball.com to check availability. Payment will be due at the time of scheduling. Once you purchase and schedule a time, we will email you to get your "Skype name." At the scheduled time, Kevin will call you via Skype and start the session. You can do the session wherever as long as there is a WiFi connection. Skype sessions are 45 minutes in length, which can be verified at the end of your Skype call by looking at your call log.
Jon Shehan
Head Coach, Millersville University
"KW is a mental hitting guru. His ability to teach the mental game via Skype was creative and informative. As competitive as college baseball is at all levels, being creative and innovative is the key to improving. That being said, KW helped advance our hitters' thought process, which enabled them to speed up their on-field development. College baseball is all about finding a way to speed up the process of development because our players do not get 500 at bats per year over five years like minor leaguers. College coaches do not have the opportunity to "let the game develop our players." We have to find a way to speed up the process so we can get as much out of our players as sophomores, juniors, and seniors. There is no question that Kevin played a major role in this process by providing individualized information and feedback on a weekly basis."
Mike Schell
Head Coach, St. Sebastian's High School
"Special thanks to Kevin for an outstanding Skype session with my varsity hitters! When it comes to reflecting on and discussing the mental, emotional, as well as the physical components of hitting, there is no better source. Each one of my players were zoned into every insight, teaching point and piece of wisdom Kevin shared as he broke down several key steps towards becoming the best competitor and performer you can be in the batter's box. I can't say enough positive things about KWB. His Skype program will benefit your entire program in its effort to be the best on and off the field."