EPISODE 48: DANA CAVALEA
2009 World Series Champion and former New York Yankees Director of Strength and Conditioning and Performance Enhancement, Dana Cavalea, sits down with @FerraroOnAir and @KWBaseball to break down the importance of evaluating players and how to individualize programming that yields the greatest results.
Click here to listen to Episode 48!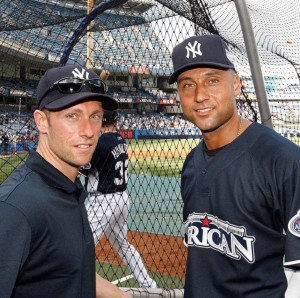 SHOW NOTES
Links Mentioned On The Podcast
Texas High School Baseball Coaches Association where KW had the opportunity to share his talk "Hitting is a Conversation"
Joe's NEW 1% Better Podcast
Grab a copy of The #GoodBatting Book.
Where to Find Dana Cavalea
Twitter @DanaCavalea
Instagram @therealcoachd
Website: DanaCavalea.com
Where to Find Joe and Kevin
Twitter @FerraroOnAir
Blog FerraroOnAir
Twitter @KWBaseball
Website KWBaseball.com
_____________________________________
Subscribe to KWB Radio on iTunes and Stitcher
Make sure you follow the show on Twitter at @KWBRadio